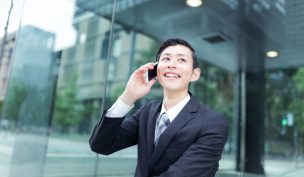 In Crohn's disease, a lot of troubles come out.
I do not count as a meal, stress, love affair, marriage, pregnancy / childbirth, childcare, work … etc.
Also, although the problems that men and women suffer differ from each other, is not it a common problem in terms of "work (employment)"?
This time I would like to think about the work that is suitable for people with Crohn's disease.
Things to worry about when people with Crohn's disease work (get a job)
As a condition for people with Crohn's disease to work, the following things become a matter of concern.
Is it an environment where you can go to the toilet 

freely?

Whether the environment is able to come out of sickness
Can you take a break for hospitalization or examination?
Is not it a hard work?
Is it a stressful workplace?
Is this about? In particular, I think that it is a toilet problem. When I am in bad condition, I want to go to the toilet two or three times in one hour, so I think that it is an important part whether it is an environment where I can go to the restroom freely.
I think that there is hardly any work that fulfills all of these five conditions, but I want to meet at least one condition.
Recommended work for people with Crohn's Disease (Employment)
Even if it says a recommended work for people with Crohn's disease, there are various kinds of occupations, so there is no true correct answer. Just because I have a job that I can recommend if I have been experiencing, I would like to write it based on that.
Below is the work I have been experienced including part-time job.
Supermarket
convenience store
Delivery company
Printing company
IT company
Among these, supermarkets and IT companies that I think can work well even with Crohn's disease.
Employees are less likely to use physical fitness (compared with civil engineering and architectural relationships), and I think that it is recommended because we can go to the toilet relatively freely.
However, in the case of a company that has received a request from another company like a printing company to receive prints and site production, it is common to have a fight against the delivery date and every day, so we recommend printing companies and Web production companies No.
By the way, when I worked at a printing company, I have worked overtime for 140 hours a month and have bloody stool.
I secretly believe that Crohn's disease has developed at this time (laugh) Also, since I do not have a sales job, I can only say it as I heard, but as one of the options I can act relatively freely I think whether it is good or not.

Work that cannot be recommended for people with Crohn's disease (employment)
The most unavailable shipping company. I will keep the basic movement and I can not afford to go to the toilet.
Also, I am very physical, so I think that it is quite painful work for people with Crohn's disease.
There is nothing easy at work!
Basically, there is no easy job to do. So it may not be true that I recommend a work recommended for people with Crohn's disease.
As my experience, I recommended employees, but even if there is freedom of the toilet, there may be stress such as relationships and norms, and although there is no stress, salaries may be very cheap .
Even in the same job category, different places, environment and people are different. After all, I think that it will be a conclusion that I do not know without working.
関連記事
クローン病ブログ
その他のクローン病ブログはこちらから読めます。
↓ツイッターのフォローはこちら
Follow @kengorou