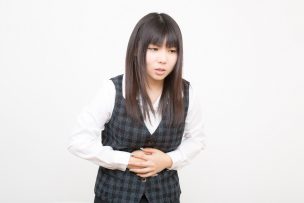 Yesterday, I became ileus again.
The ileus this time was not a feeling that the intestine was completely clogged, it was a feeling like a stomachache caused by the content becoming difficult to flow from the narrowed part of the intestine.
And although it was only two weeks since the last ileus time I wondered why I became ileus again while thinking of abdominal pain, but if I say so, it will be good after 2 to 3 days from administration of HUMIRA I noticed that ileus is happening.
That said, even when I was using Remicade before, I think that there is something to do with it because I had been ileus several days after administering Remicade.
Why did ileus occur?
Although this is totally my expectation, I believe that the stenosis will temporarily shrink as the inflammation of the bowel is repaired by administering HUMIRA.
Therefore, it is predicted that the flow of intestinal fluid will become worse and develop into eryus.
This is completely my personal opinion so there is no medical basis. So do not trust this information.
This ileus cured in about 4 hours
It has been a pain since around 22 o'clock and it is 4 hours to endure lying alone.
Occasionally from the stomach "Gurururururu!" And repeatedly ringed the belly, and managed to open up somehow.
Did you avoid having been drinking only ELENTAL and when starting to hurt your stomach put tube for nutrient feeding to prevent the content of your stomach sucking yourself from becoming a perfect ileus?
I think (lol) It is very painful as it repeats vomiting when it comes to full ileus, but this time I was relieved because it passed away without such things.
Approximately two weeks until the operation scheduled in April.
I am worried whether I can stand by at home like this.
関連記事
クローン病ブログ
その他のクローン病ブログはこちらから読めます。